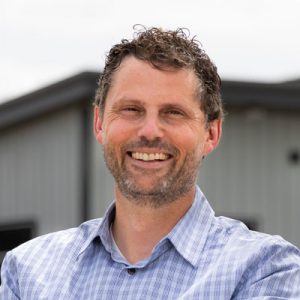 Pieter Cruson
Chief Executive Officer/Owner
Pieter was raised on a mixed farm near Pilot Butte, SK and grew up in a steel manufacturing business. He pursued an Industrial Engineering degree from the University of Manitoba in Winnipeg in the early 90s. Upon graduating, Pieter returned to his family's business where he launched his career. Prior to acquiring Vale Industries, Pieter worked for a couple of Saskatchewan steel manufacturing companies in a leadership capacity. Pieter is passionate about providing purpose-built solutions for his customers and leading his team with integrity and benevolence. Pieter and his wife Kendra are business partners. They have two adult children and reside in Indian Head, Saskatchewan.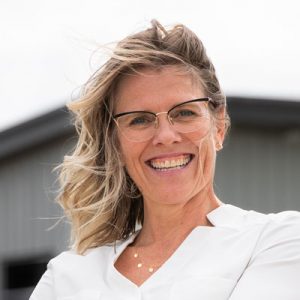 Kendra Cruson
Chief Operating Officer/Owner
Kendra grew up on a mixed farm near Balgonie, SK, as the oldest of four. She worked in the steel manufacturing industry early in her career and later on opened a store on 13th Avenue in Regina. Kendra who has always loved adventure seized the opportunity in 2013 to travel with her husband Pieter to 23 countries over the period of a year. In 2017 Kendra graduated with a Master of Business Administration (MBA) from the University of Regina. Kendra considers herself a generalist with a bent for sales and marketing. Kendra is passionate about continuous improvement and how leveraging incremental change can deliver more value to her customers. Prior to acquiring Vale Industries, Kendra enjoyed gaining experience with a publicly traded company and a business-focused not-for-profit. She and her husband and business partner Pieter reside in Indian Head, Saskatchewan.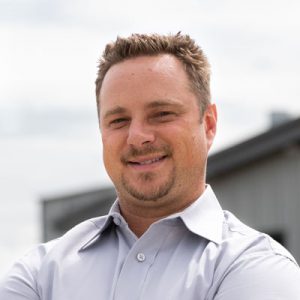 Kyle Lockert
Division Manager, Aggregate + Mining
Kyle grew up in the small town of Odessa, Saskatchewan. His educational aspirations took him to SaskPolytechnic's Moose Jaw campus where he obtained his Computer Aided Design diploma, which led him to later become a registered Applied Science Technologist (A. Sc. T.). Kyle's experience includes design and project management from sales through manufacturing, testing and commissioning of products in various industries. In his role at Vale, Kyle manages the engineering department in designing rock-solid solutions for the aggregate and mining sector in Canada and the United Sates. Kyle is married to Amber and they are active in her family's farm operation. They have three young children and live on a farm near Kendal.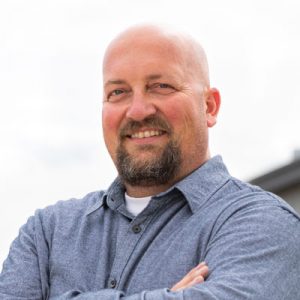 Lex Bartsch
Manufacturing Manager
Lex grew up in Indian Head, Saskatchewan. Early in his career he pursed welding and a position at Conserva Pak located south of Indian Head. During nearly a decade there, Lex took on many exciting projects, including travelling to Australia as sales support of the Conserva Pak Seeding System's expansion into new territory. This experience led him to take a position with one of Saskatchewan's largest steel manufacturing companies based in Regina for the next few years. Lex made the decision to return to Indian Head to lead Vale Industries' entire production team. Lex is passionate and caring about the people he leads. He uses his expertise to run an efficient operation that focuses on quality and safety. Lex is a Journeyman certified welder. He and his wife Laurie have two adult children.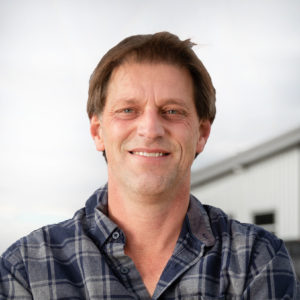 Sean Williamson
Sales & Service, Aggregate + Mining
Sean, originally from Indian Head, SK, has come full circle after living away in Saskatoon for many years. While in Saskatoon, Sean attended the University of Saskatchewan where he studied Agriculture. Sean is energized by people and has leveraged this energy to provide valuable sales and service to his customers in a variety of sectors. As sales lead for Vale's Aggregate & Mining Division, Sean focuses on finding solutions for his customers, including providing after sales service and support. If you are looking for portable or stationary rock-solid solutions for your material movement challenges, call Sean at Vale Industries.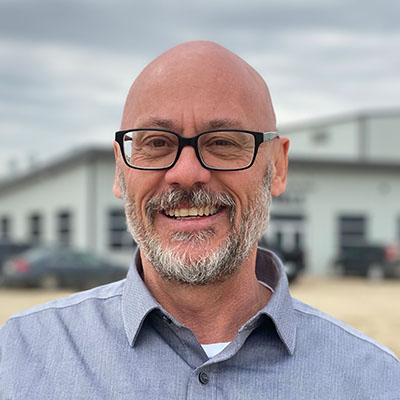 Rocky Kriger
Territory Manager, Ag Equipment
Rocky, originally from the Yorkton, SK. area has come full circle after living away in British Columbia for many years. While in BC, Rocky worked for an electronics company that served the US and International markets.  Rocky uses his experience to help his customers achieve their goals.  If you are looking for portable or fixed grain storage solutions, contact rocky.kriger@valeindustries.ca.

Driven by our vision, mission, and values, and known for excellence in everything we do, Vale Industries Ltd. offers opportunities for success and career growth.
Each member of our business and manufacturing team plays an important part in our success. We invite you to learn about our exciting products and new developments and consider how you might make Vale Industries Ltd. your employer of choice.
Our environment and culture provide you with a solid foundation to build a career that's challenging, satisfying and responsive to your changing needs.
We are always open to welcoming good people on our team. View our current career opportunities. If you don't see a current opportunity that matches your qualifications and you are excited about our company and working for us, fill out this form
Our Communities
Vale is proud to support our surrounding communities. You can find out about some of the many work and living opportunities that are available in our surrounding communities by visiting some of the following websites: