Quality.
Experience.
Expertise.
Vale Industries is a diversified steel manufacturing company located in southern Saskatchewan, Canada, with a rich history of providing successful portable and stationary solutions for industry problems. Vale Industries is continually looking to take on new challenges, whether in agricultural, manufacturing, quarrying or mining industries. We are also on the lookout for talented people to join our team; if you are interested in a challenging and rewarding career, think Vale Industries.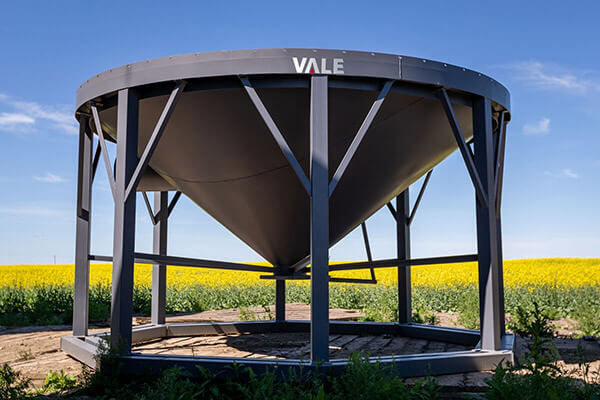 Agriculture
Vale's agricultural roots date back to the late eighteen hundred's near Indian Head, Saskatchewan. Today, Vale Industries is a leader in grain storage solutions. You can count on Vale to provide engineered quality products, fully supported by our team of industry specialists. When you need portable or stationary farm storage solutions for your farm, think Vale Agriculture.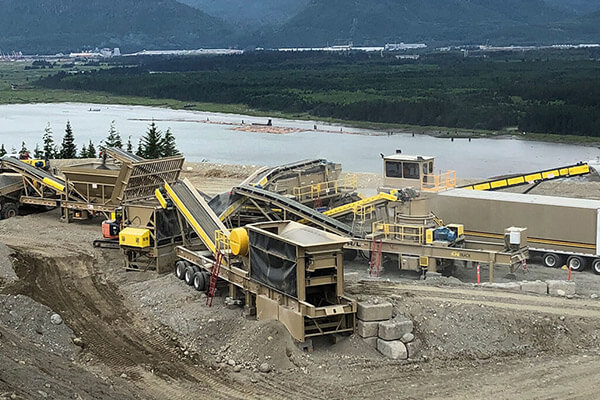 Aggregate + Mining
Vale Aggregate + Mining provides portable and stationary equipment for feeding, crushing, screening, conveying, storing, and processing requirements. We specialize in custom design-engineer-build solutions for your specific needs. At Vale we always stand behind our rock-solid equipment and offer industry leading support.

Integrity
We lead with honesty and consistency in everything we do.

Quality
Engineered with the end user in mind.

Safety
Wherever you work, your safety is our priority.
"About 3 years ago we decided to switch from our other cone supplier to Vale Industries based on my strong principal of keeping local businesses going in the area. After making the tough decision to change suppliers, it was a challenge to get our customers onto a new cone as we had so many bins out there that the new cone would not match. After the first year selling the great value of the engineered structure, paint quality and the excellent sales and service behind Vale's product, we are finding it very successful and beneficial to Hometown Coop."
Darren Ottenbreit,
Hometown Co-op
Daudet purchased a new 400 HP Cone Spread with a Primary Jaw from the Lonetrack/Vale team. We have been thrilled with the quality and performance of the plant and the Lonetrack/Vale team have attended to any issues we have had and quickly addressed our concerns satisfactorily. They always strived to make things right and they understand the importance of product support.
We are happy to have partnered with the Lonetrack and Vale Team.
Steve Devost,
Daudet Creek Contracting