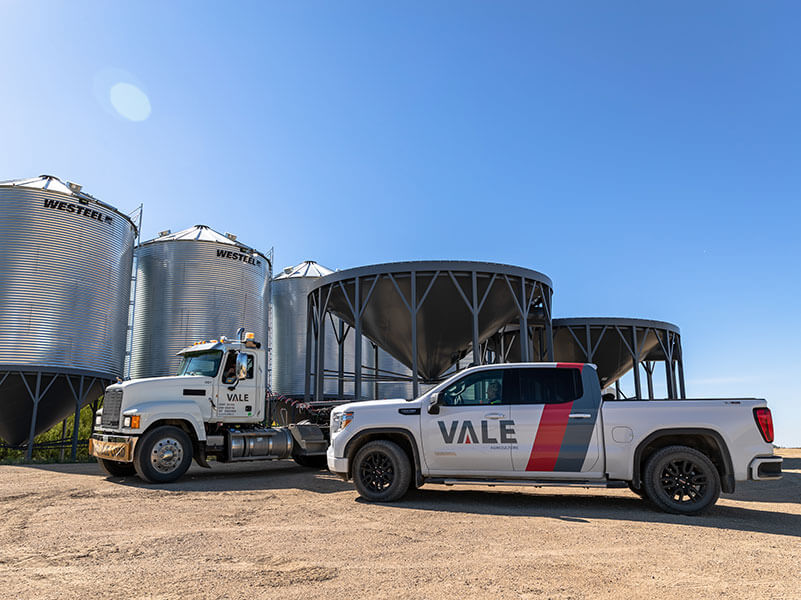 Hopper Cones
Vale manufactures 14′ through 27′ hopper cones for Darmani, GSI, Meridian, Sakundiak, Superior, Twister and Westeel grain bins. No matter the type or size of bins, we can provide a hopper cone solution.
We encourage you to contact our Dealers to discover how Vale can meet your needs, and to learn more about following the Foundation Installation Guidelines provided for our hopper cones.
Features
Vale Industries Hopper Cones have the following features:
Heavy duty steel construction
Engineered with Finite Element Analysis for exceptional strength and durability
10-year structural warranty and 1-year paint warranty
Durable, grey enamel painting, standard inside and out
Standard 20″ square inspection port
Standard levered shut-off door with 13- 3/4″ diam. discharge opening
27″ spout to ground clearance for easy emptying
Cone slope 37°
Optional inverted U or perforated tube aeration system
Aeration option fits 18" fans for 14 and 15′ cones, 24" fans for 18′-24′ and 28″ fans for 27′ hopper cones
Available with or without engineered steel base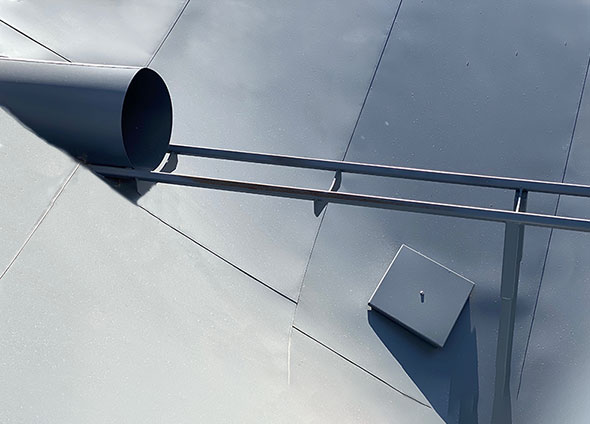 Heavy duty frame and support legs for horizontal aeration with high-quality enamel paint both inside and out.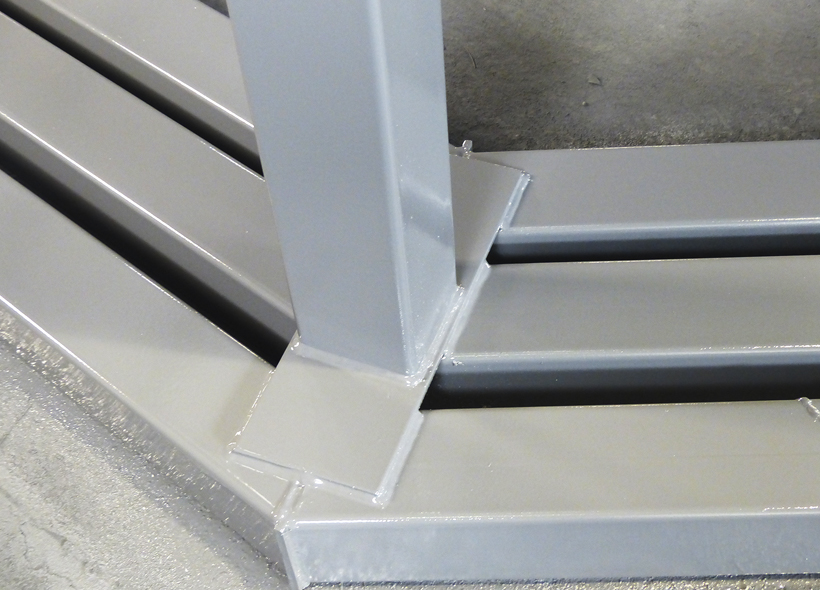 Robust, heavy wall legs for superior strength with vertical and horizontal knife plates for maximum weight transfer to heavy skid base.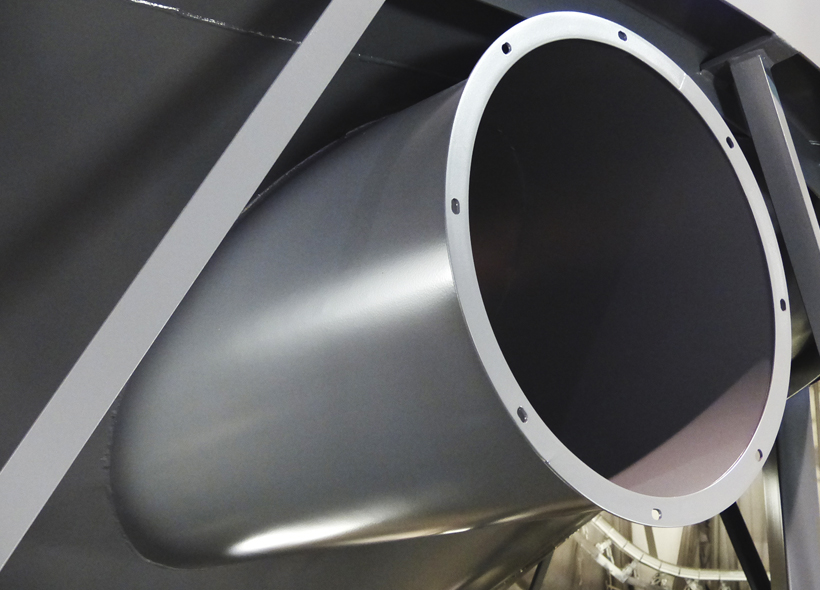 High capacity transition tubes for horizontal aeration system.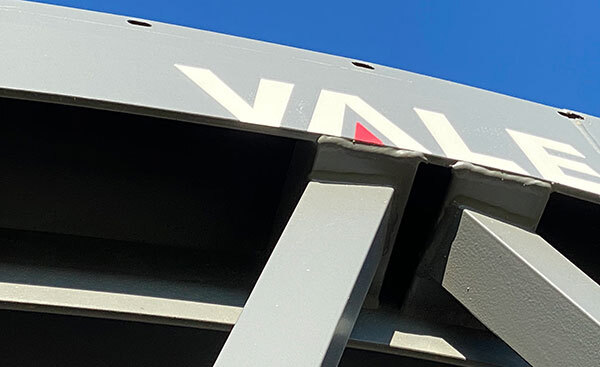 Heavy double ring and angle brace construction.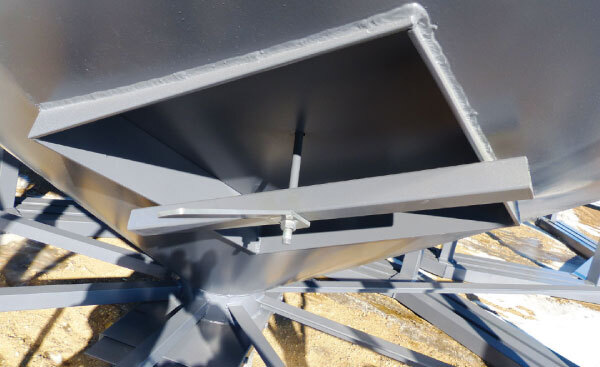 20″ inspection port with secure latch.
Practical rack and pinion option.
Increased Flow
Vale Hoppers go through a state-of-the-art painting process, applying high-grade enamel inside and out. The smooth interior paint increases the flow of product.
Rockstar Dealer Network
Regardless of your location, there is a Vale Dealer close by with readily available solutions to help and meet your needs with all bin sizes.
Increased Reliability
Vale hoppers are engineered to provide worry-free stability and longevity. We offer industry-leading support and on-farm delivery.